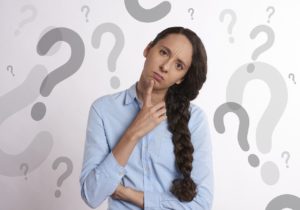 Tiger air is a local company with locations throughout Cuyahoga County, we are not an internet out-of-state referral service.  Tiger Air's main focus is on the residential client, we work only with homeowners, we do no commercial or industrial work.  We are open 7 days a week.  We install and repair all makes and models of furnace and a/c equipment.  Established in 1984, we are licensed, bonded, and insured in all cities in Cuyahoga County.
A real person answers our phones, you never get voicemail or an answering machine.
All technicians are certified and participate in ongoing training to keep current with the ever-changing HVAC industry.
All technicians are background checked.
All technicians are drug tested upon hire and randomly checked on an ongoing basis.
All technicians are polite, clean, uniformed and respectful of your home.
All technicians are covered by Ohio Workers Compensation Insurance. In the event they get hurt on your property you are not liable.
If your furnace or A/C System is over 15 years old, the average life of a system is between 15-18 years, after this time you will start experiencing breakdowns, which is usually in the dead of winter or steaming hot summer.  If you are experiencing breakdowns and you have spent over $500 on repairs, you are far better off to replace than to repair, as the system will eventually totally fail.
Eliminate repair bills for 10 solid years with are 10 years parts and labor warranty.  You can be paying for a new system already and not even know it!  With a new furnace and A/C system you can lower your utility bills by 40-50%, the money you are overpaying the utility companies can more than pay for a new system, in most cases you can get a ROI (return on investment) in 6 years.
Correct comfort issues in your home such as too hot or too cold rooms, from duct problems, or oversized equipment.  Correct noise issues from wrong size duct work, old equipment, or improperly installed.  Correct dust or allergy issues with properly sealed duct work, a new whole house air cleaner, or UV light system.
Simply stated there are only seven manufacturers of HVAC equipment and over 160 names.  The manufacturers only make the outside cabinets, and third-party vendors supply the parts for everybody.  The most important issue is how the system is installed not the name on it.